It's no secret – I have become a Samsung convert. I used to be easily enamored with most any new phone. But since becoming a Samasung convert, not many phones have really grabbed my attention. There have been many that have passed the test and would be good for an average user. But for my personal use device, I have never even considered anything but a Samsung –  until now.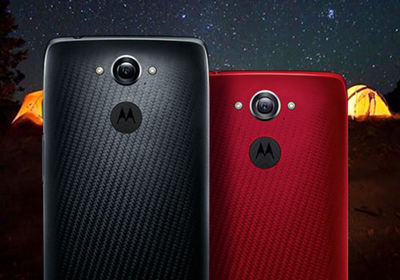 Top 5 reasons to buy one:
#1: It's Sexy and sleek, but tough
The 5.2-inch Super AMOLED screen has a resolution of 1440 x 2560 pixels and is made from Corning® Gorilla® Glass 3. If this chemically strengthened display becomes damaged during the first two years, Motorola will replace it one time for free.
The body is reinforced with DuPont™ Kevlar® fiber. While its function is to add durability, it also adds an element of sleek beauty. I have received several questions asking about what it's made of.
I am not easy on phones. My personal phones don't come out of the store without a case. I'm not any easier on test phones. This one looks as if it's never been touched, even though I've had it for over a month!
#2 Speed
I have to have speed. I multitask, move from app to app, and back again. I leave apps open, have apps continuously running in the background, and not once did this phone waver or pause. With 3GB of RAM and a 2.7 GHz quad-core Qualcomm Snapdragon 805 processor, you can work or play to the max and be confident your phone will keep up.
#3 Battery and Turbo Charge
I used and used this phone, and on average charged my other phone twice for each charge on the Turbo.  It boasted "48 hours" of mixed use. I was able to drain it in about 18 hours with hard core continuous use and hotspot running, but that's a long time to go nonstop.
When it did hit the low battery point, charging for a mere 15 minutes gave me another full day. 15 minutes!
Say yes to Turbo Charge!
#4 Say Cheese
Boasting a 21MP camera with 4x digital zoom and the ability to capture video in 4K, the camera is easily a top reason to buy. The camera on my current Samsung 4S is a 13MP. Combine the strong camera with the beautiful screen resolution, and  you are sure to wow your friends and family.
#5 Price
This phone is only $199.99 with a two year contract ($599.99 without).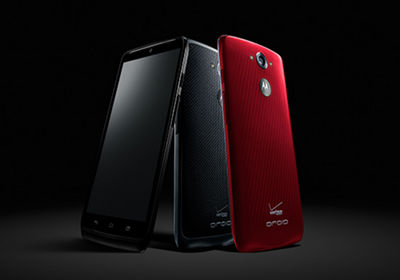 This workhorse phone will not disappoint. If you are constantly saying,"wait a minute…. it's loading," it might just be time to kick your phone to the curb and make the jump to the Motorola Turbo.